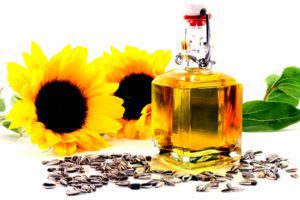 Ukroliya (Poltava region) has certified organic products in accordance with the USDA Organic standard of the U.S. Department of Agriculture. According to a company press release, this certificate opens up the prospect of supplying organic vegetable oil to the United States market for the company. The USDA Organic/NOP certificate covers all aspects of production, processing, transportation and sale of organic products.
Earlier, the company certified its products according to the organic products standard of the European Union and the Swiss standard BioSuisse.
As reported, in November 2017 Ukroliya launched a plant for production of organic oil, Ukroliya Organic, in the village of Dykanka (Poltava region). Investments in it amounted to about UAH 50 million. The company plans to process 18,000 tonnes of sunflower, 50,000 tonnes of soybeans a year, produce 7,020 tonnes of organic sunflower oil, 6,750 tonnes of organic soybean oil, 7,100 tonnes of cake, and 3,000 tonnes of sunflower husk. Ukroliya was founded in 2001. It is engaged in production and sale of packed and bulk sunflower oil, sunflower meal, and husk. Its production facilities are located in the village of Dykanka and Zenkiv town (Poltava region).