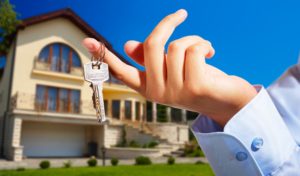 Vice-President of Alfa-Bank (Kyiv) Iryna Skorokhodova has created Property Investment Boutique STRIX, which core business is purchase, management and sale of property. The company's portfolio includes projects for $300 million.
"Alfa Bank was a temporary player in the real estate market. The real estate division was created to sell all that remained from the bank's collateral. Therefore, to save the team and its experience, I launched a new company STRIX about a month ago and now its portfolio has facilities in Kyiv worth $300 million," Skorokhodova said in an interview with Interfax-Ukraine.
According to her, in particular, at present the STRIX portfolio includes 11 business centers, one shopping center, three land parcels for development, and one hotel construction project.
"All our business centers are successfully operating facilities with zero vacancy and foreign tenants," Skorokhodova said.
According to the website of STRIX, it provides provide A-Z range of services from the property search for acquisition to property sale and further management.
According to Skorokhodova, the Alfa-Bank Real Estate Division is faced with the task of leaving the remaining assets as quickly as possible. At the same time, she considers the successful experience of selling Alfa-Bank's collateralized property as an achievement of the Alfa-Real Estate team.
"According to estimates by Cushman & Wakefield, the volume of transactions in the secondary real estate market in Kyiv amounted to $330 million. So, $190 million of this amount is our deals," the bank's vice-president said.