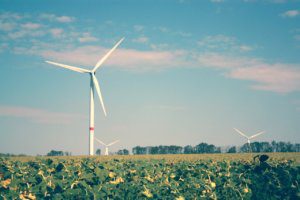 Odesa Regional State Administration has signed a memorandum of cooperation with the wind energy company Soratano Ukraine LLC. According to the press service of the administration, the document provides for the construction of a wind power plant in Bilhorod-Dnistrovsky district of Odesa region. The total amount of investments is about EUR250 million.
"We've agreed to cooperate in the implementation of a project, which provides for the construction of a 100 MW power plant," the press service said citing Head of Odesa Regional State Administration Maksym Stepanov.
The report also notes that the power plant is designed for 30 wind generators. The investor plans to complete the construction until 2020.
According to open data, the founder of Soratano Ukraine LLC is Cypriot SORATANO LTD, the ultimate beneficiary is a citizen of Belgium residing in Ukraine. At the same time, there are no online references to the implementation of such projects by these companies. As reported, Odesa Regional State Administration agreed to implement a similar project with little-known Ukraine Power Resources.
BILHOROD-DNISTROVSKY DISTRICT, BUILD, ODESA REGION, SORATANO UKRAINE, WIND FARM