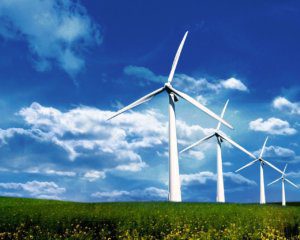 DTEK has signed an agreement with the Danish manufacturer of wind turbines Vestas for building Orlivka wind power station (Prymorsky district, Zaporizhia region).
"The volume of investment in the project is about EUR140 million. We expect that the project will be completed by the end of 2019," Maksym Tymchenko, DTEK's director general, said during the signing of the contract.
The project, which envisages the construction of 26 wind turbines with a capacity of 3.8 MW each, is currently at the stage of completion of preparatory work. The main part of the construction work will begin in January 2019.
The capacity of the wind farm, which is the third project of the company in wind power, will provide electricity to about 200,000 households.
"We continue to implement our plans to increase the portfolio to 1,000 MW by the end of 2019, the total investment in these projects will exceed EUR 1 billion," he said.