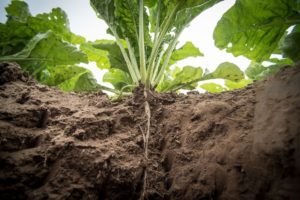 Cygnet Agrocompany invested $2.3 million in upgrading its agricultural machinery and tractor fleet and equipment at the sugar plant in 2018, according to a report on the company's corporate social responsibility for 2018. In particular, investment in agricultural machinery and tractor fleet amounted to $1.46 million, while $871,000 was spent on upgrading the equipment of the sugar factory in Zhytomyr region, the report said. This allowed the company to reduce natural gas consumption at the enterprise by 10%.
As reported, investment in the modernization of the sugar refinery in 2017 amounted to $2.7 million. Investment in upgrading the company's agricultural machinery and tractor fleet amounted to UAH 78.9 million, or $2.8 million.
Cygnet's sugar refinery completed the production season in early December 2018, reducing production to 28,700 tonnes of sugar (13.8% down from the previous season). The company's grain facility received 292,000 tonnes of grain (29% up from 2017).
Cygnet processes about 29,000 hectares in Zhytomyr and Vinnytsia regions, where it grows maize, soybeans, winter wheat, sugar beets. Its storage facility is able to store 60,000 tonnes of grain simultaneously. Its sugar refinery is able to process up to 2,800 tonnes of sugar beets per 24 hours. Both facilities are located in Zhytomyr region.
The company is also engaged in milk production, has 605 cows. It sells milk to local processing companies.