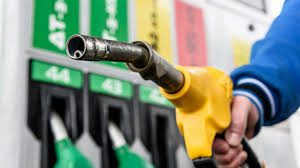 The diesel fuel deficit in September may reach 60,000 tonnes, which is about 10% of the expected volume of consumption, said A-95 consulting group Director Serhiy Kuyun. According to him, the deficit, in particular, is facilitated by the actions of the Energy Customs, whose inspections suspended the shipment of imported diesel fuel at Yuzhny port.
"Yuzhny has stopped. It's the second most powerful sea transshipment in Ukraine. One day's worth of fuel shipment remains. The tanks contain 27,000 tonnes of diesel fuel from Greece, which have been transported here for several years. According to the latest data, the energy customs is preparing refusal documents for registering this batch … But the problem is that these 27,000 tonnes clogged the terminal, making it impossible to receive two more tankers carrying 30,000 tonnes scheduled to arrive in the second half of September. There is also decline in shipments from Belarus and still an empty pipe from Russia," he said on Facebook.
Kuyun on Wednesday said due to the shortage the rush component in the price of railroad batches of diesel fuel reached UAH 2,900/t, an increase of more than 10%.