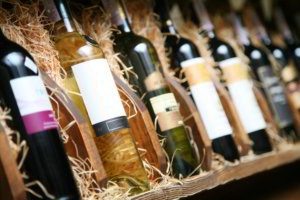 The European Commission jointly with European alcohol producers intend to publish the Counterfeit and Piracy watch-list for Ukraine with the purpose of comabting counterfeit alcohol sale in the EU partner countries. The Ukrvodka association said in a press release that the European initiative is aimed at revealing online and private marketplaces that allow producing and selling counterfeit and smuggled goods in the countries, which are not members of the European Union.
"The Ukrainian illegal alcohol market reaches 60% and withdraws about EUR 360 million from the budget. The European Commission plans to officially publish the Counterfeit and Piracy watch-list this year and update it regularly," the association said.
According to the European Commission, the illegal market is a "concrete scourge for the economy," it hinders investment and employment in the sectors related to the production of alcohol.
According to the European Union Intellectual Property Office (EUIPO) and the Organization for Economic Cooperation and Development (OECD), about 5% of EU imports worth EUR 85 billion annually are unsafe counterfeit goods, mainly from neighboring countries.
According to the report, the attention of Europeans was attracted by the investigation of the Ukrainian anti-corruption human rights organization. According to their data, half of the state-owned distilleries produce illegal alcohol, and illegal vodka is also produced at distilleries: 10 out of 30 distilleries produce counterfeit goods.