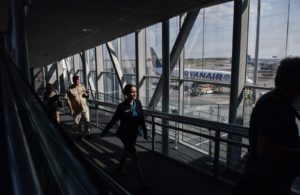 The Dnipro international airport increased passenger flow by 14.2% in January-September 2019 year-over-year, to 263,071 people.
According to the airport's website, passenger traffic on international flights amounted to 156,800 people, on domestic flights – 106,200 people.
In September 2019, the passenger flow of the airport amounted to 39,200 people, which is 31.2% more than in September last year.
As reported, DCH Group, a Ukrainian industrial and financial group of Oleksandr Yaroslavsky, is ready to invest in the reconstruction of the Dnipro international airport.
The Dnipro International Airport (formerly Dnipropetrovsk) has been operating since 1943. It became an independent enterprise only in 2011. It is located 5 km southeast of Dnipro city.