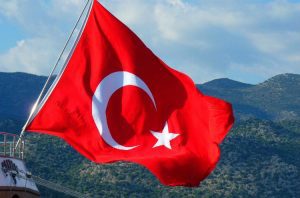 Foreign Minister of Ukraine Dmytro Kuleba will pay a visit to Turkey on July 3-4 to participate in the 8th meeting of the Ukrainian-Turkish Joint Strategic Planning Group along with his Turkish counterpart Mevlut Cavusoglu. During the meeting, the parties will sum up the results of cooperation in the first half of 2020 and set priority tasks until the end of the year.
According to the press service of the Foreign Ministry of Ukraine, the ministers will also discuss a wide range of issues related to mutual cooperation and regional security.
"Special attention will be focused on the militarization of Crimea, violation of human rights on the peninsula by the Russia-occupation authorities, the situation with security in the Azov and Black Sea region and in the Middle East, resistance to Russia's aggression in Donbas and initiatives aimed at peaceful settlement of the conflict in eastern Ukraine," the ministry said.
The ministers will also discuss the development of trade and investment between Ukraine and Turkey, deepening of cooperation in the spheres of energy, security and defense, the prospects of the completion of the negotiation process on the Free Trade Agreement, cooperation within the UN, NATO, OSCE and the Council of Europe. The officials will also discuss the preparations for the 9th meeting of the High Level Strategic Council chaired by the presidents of Ukraine and Turkey.
The ministers will give a joint press conference on the results of the meeting.
Kuleba will also hold a separate meeting between Ukrainian businesspeople and Turkish entrepreneurs, who are ready to invest in Ukraine.
He will also meet with representatives of the Ukrainian and Crimean Tatar communities in Turkey, the ministry said.