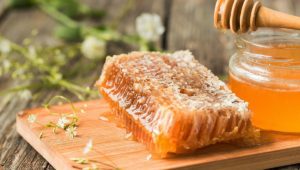 Ukraine last year cut honey export by 27%, to 49,500 tonnes and lost positions in the global rating list of honey exporters, national consultant to the Food and Agriculture Organization of the United Nations (FAO) Ann Burka has said.
"The last 2018 year can be called a watershed year for the Ukrainian honey market. In fact, until last year, the industry, which showed annual growth in honey exports, faced a series of challenges in 2018. The search for solutions to some of them continues to this day. On one side, vast amounts of killed bees, affecting all regions, and on the other side, price battles that unfolded in the second half of the year, which "contributed" to a 27% reduction in honey exports from Ukraine and led to a loss of market share in several European countries and the United States," she wrote on her page in the Facebook social network.
According to the FAO consultant, as a result, Ukraine dropped in the world ranking of exporters of these products from third place in 2017 (share 10%) to fifth place with a share of 7% in 2018.
"And while Ukraine was losing its position in the foreign market, competitors were actively increasing their export volumes, occupying a vacant niche. Export volumes from India in 2018 increased 10% compared with 2017, Mexico doubled, Argentina also saw growth," Burka said.
She added that in general, the volume of globla trade in honey in 2018 decreased 3% in kind and 7% in value, reaching 689,000 tonnes, or $2.23 billion.
"Icing on the cake: according to ITC estimates, the unrealized export potential of honey on a global scale is estimated at $1.6 billion, so, Ukraine has room to grow," the FAO consultant said.