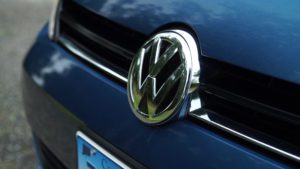 The primary registrations of imported used cars in Ukraine in January-June 2019 totaled 250,100, which is almost six times more than a year ago, the Ukrautoprom association has reported.
The Volkswagen brand remains the leader of registrations in the first six months of 2019 (48,793), Opel is in the second position (24,414), Audi is third (19,072), Renault is fourth (18,822), and Skoda is fifth (17,766.).
According to the association, in June, the Ukrainians registered 19,200 imported used cars, which was the lowest since the beginning of the year, but compared to June last year, registration increased 2.2-fold.
Cars aged from 5 to 10 accounted for the largest share in the registrations of used imported cars – 46%. Cars older than 10 years covered 35% of the June market, the remaining 19% were cars under the age of five years.
The most popular Volkswagen brand registered 2,960 vehicles last month, followed by Skoda (1,742), Renault (1,588), Ford (1,393) and Opel (1,321).
BRAND, IMPORTED, LEADER, REGISTRATIONS, USED CARS, VOLKSWAGEN