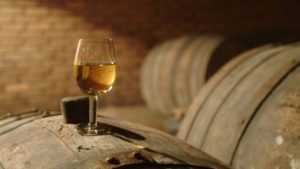 In Q1 2019, Georgia exported 19.4 million bottles (0.75l) of natural grape wine, a 10% increase year-on-year, according to the country's National Wine Agency.
Revenue from wine exports (to a total of 37 countries) grew 16% to $47 million.
According to the National Wine Agency, Russia accounted for the greatest share, with deliveries growing 15.4% to 13.279 million bottles (68.4% of total exports).
Other major importers were Ukraine (1.419 million bottles, or 7.3% of total exports), China (1.373 million, 7.1%), Poland (1.032 million, 5.3%), and Kazakhstan (560,460, 2.9%).
There were also increases in exports to the U.S., Belarus and other European countries, and Asian countries. A total of 148 Georgian companies exported wine, compared with 134 a year before.
The most popular wines for export were the semi-sweet red Kindzmarauli (3.7 million bottles), the dry red Mukuzani (1.2 million), the dry white Tsinandali (890,458), and the semi-sweet reds Akhasheni (422,220) and Khvanchkara (226,072).
Georgia also exported 6 million bottles (0.5l) of brandy to 14 countries for $12.4 million, a 1.7-fold increase; 118,000 bottles of chacha (2.7-fold growth), and cognac and winemaking materials. Total revenue from sales was $67.7 million (up 4.5%).
In 2018, Georgia increased its exports of wine 13% to 86.2 million bottles, a 30-year record. It delivered wine to 53 countries, and revenue from sales increased 20% to $203 million. Total revenue from sales of wine products abroad grew 7% to $306.5 million.