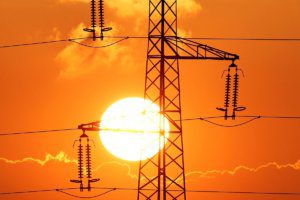 Foreign investors are actively interested in buying state-owned stakes in energy supply companies, while at the same time they note the need to introduce incentive tariff formation (RAB tariffs) for the reliable evaluation of privatized facilities, Brian Best, the manager of the investment banking department at Dragon Capital investment company, has stated.
"We see a certain interest in the energy sector and we have a mandate from international investors for participation in privatization of regional energy companies," he said at the conference "Turning Tides: M&A in Ukraine" organized by AEQUO law firm in Kyiv.
At the same time, the expert noted the importance for investors of the availability of a transparent and understandable system for electricity tariffs formation.
"Without clarity in the structure of tariffs, it is difficult for investors to understand what the future cash flow will be and how to calculate the value of these assets. RAB tariffs are definitely a necessary condition for privatization," the expert said.
Speaking about other state enterprises to be privatized, the expert noted the presence of a number of obstacles that limit investors' interest in such assets, despite the fact that many of them seem very attractive.
"For example, Odesa Port-Side Chemical Plant and Sumykhimprom are burdened with significant artificial debts. And in order to conduct fair privatization, it is important to clear the balances of the enterprises from these liabilities," he said.