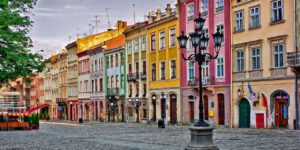 The Kovalska industrial and construction group has finalized a deal to acquire Rozvadov Construction Materials LLC (Rozvadov, Lviv region), which owns a production facility located on around 140 ha, for UAH 63 million, the press service of the group reported on Tuesday.
The facility includes sand and limestone quarries, shaft furnaces for calcining limestone and a sand-lime bricks plant.
Sand deposits in the sand pit are estimated at almost 10 million cubic meters, the planned production volumes are 400,000-500,000 tonnes per year. Sand will be used to make Siltek dry mortar.
In addition, Kovalska plans to build another Siltek plant in the next two years on the acquired site. In addition, sand mined at the site will be sold in Western Ukraine.
According to the group, the limestone deposit has deposits at the level of 6 million tonnes. "Annually, it is planned to extract 200,000 tonnes of limestone, which will be processed at our own facilities and sold at enterprises throughout the country," the press service added.
At the same time, to improve the quality, the sand processing and limestone calcining lines will be modernized, modern equipment for its pollution-free processing will be installed.
The Kovalska industrial and construction group has been operating in the construction market of Ukraine since 1956. The company is a leading manufacturer of building materials, developer and builder of Ukraine. The group unites nine manufacturers of building materials, which are known in Ukraine under the brands Concrete by Kovalska, Avenu, Siltek, and Granite by Kovalska.