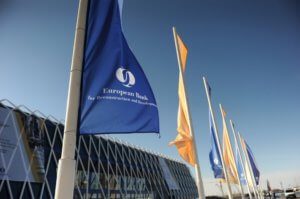 The European Bank for Reconstruction and Development (EBRD) has lent a $20 million loan to Zerno-Agrotrade LLC and Tsukoragroprom LLC, owned by the Astarta agro-industrial holding, for replenishment of their working capital.
"Astarta will introduce advanced IT solutions necessary for precise farming that it develops in Ukraine. These modern agricultural technologies will allow boosting the yield of agricultural crops and reducing the use of mineral fertilizers by 15%," EBRD Senior Adviser for External Relations Anton Usov wrote on Facebook.
In the next three years, Astarta also plans to increase the area of land on which it will use the technology of precision farming.
"In the context of this project, Astarta will also offer a high-quality integrated training program for graduates of schools and students of universities who want to work in the agricultural sector of Ukraine," Usov noted.
Astarta is a vertically integrated agro-industrial holding operating in Poltava, Vinnytsia, Khmelnytsky, Ternopil, Zhytomyr, Chernihiv, Cherkasy, and Kharkiv regions. It consists of eight sugar refineries, agricultural enterprises with a land bank of about 250,000 hectares, a soybean processing facility, dairy farms and a complex that produce energy from agricultural residues.