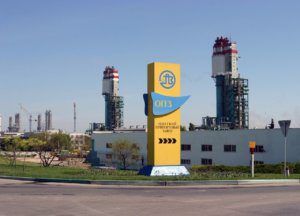 ETFX UK Group (Oman) has won a tender to use the facilities of PJSC Odesa Port-Side Plant on the tolling terms, First Deputy Director of the plant Mykola Schurikov has said. "After counting the points of the participants, ETFX UK Group receives the maximum number of points," he wrote on Facebook. ETFX UK Group offered Odesa Port-Side Plant to pay for its work at $34 per tonne of produced ammonia and $46.5 per tonne of produced urea.
According to Schurikov, besides the winner, the bids were submitted by International V.T.I. Group Holding B.V. (the United States) and Boros LLC, but their packages of documents were incomplete.
International V.T.I. Group, as well as Trameta K.S. (Slovakia) requested an extension of the deadline for filing documents, but the tender commission did not find the necessary grounds for this.
As reported, Odesa Port-Side Plant refers to work on the tolling terms as the only possible option for resuming operations in the conditions of failure of privatization attempts and accumulated debt for gas to Naftogaz Ukrainy, which exceeds UAH 1.5 billion.
The state-owned Odesa Port-Side Plant produces chemical products, and also transships ammonia to sea transport.