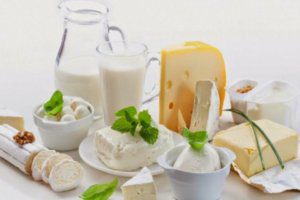 Ukrproduct Group, a large Ukrainian producer of packaged butter, processed cheese and kvass, expects operating profit of about UAH 16.2 million (GBP500,000) in 2017 compared to an operating loss of approximately UAH 7.4 million (GBP200,000) in 2016. "The Ukrainian dairy foods and beverage producer is guiding for revenue of around GBP31 million for 2017, which would be a strong increase on the GBP20.2 million posted in 2016. Operationally, Ukrproduct expects a profit of approximately GBP500,000 after an operating loss of GBP200,000 in 2016, which will boost earnings before interest, tax, depreciation, and amortization," reads a report by Ukrproduct on the website of the London Stock Exchange.
"Despite these improvements, the company is expecting an overall loss due to the negative impact of foreign exchange," it states.
According to a press release, by the end of 2017 Ukrproduct estimated its net liabilities at UAH 429 million with free cash stocks of UAH 18.7 million. However, after the end of the financial year, the financial situation of the group improved after a new loan agreement for UAH 65 million with Creditwest Bank and the subsequent full repayment of the loan from OTP Bank.
Ukrproduct notes that in 2017 the Ukrainian economy demonstrated the encouraging GDP growth, while wage growth led to an increase in consumer confidence, which improved the trading capacity of the group within the country, despite the continuing competition in the market. In addition, the weakening of the hryvnia provided Ukrproduct with additional opportunities for business development in export markets, the report says.