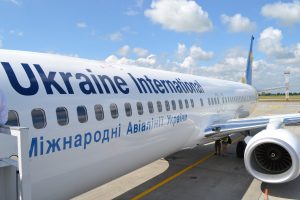 Ukraine International Airlines (UIA, Kyiv) canceled flights on eight destinations, reduced their frequency on seven more destinations.
According to the airline's website, as a result of such measures, UIA is forced to revise the flight schedule and significantly reduce them. Starting from September 14, the following flights will be completely canceled: Kyiv-Zaporizhia, Kyiv-Madrid, Kyiv-Barcelona, Kyiv-Geneva, Kyiv-Delhi, Kyiv-Berlin, Kyiv-Chisinau, and also Kyiv-Athens (except for two flights). Flights on the route Kyiv-Kherson will be canceled from September 20.
In addition, the airline reduced the frequency of flights on the following routes: Kyiv-Odesa, Kyiv-Paris, Kyiv-Dusseldorf, Kyiv-Brussels, Kyiv-Dubai, Kyiv-Istanbul, and Kyiv-Tel Aviv.
"We now have to make a decision on the airline's plans for the coming days, without having enough time or enough information. Of course, we will wait for the publication of the Cabinet of Ministers resolution and make a decision to cancel flights, based on the content of the document. We are considering several options, including radical," CEO of the airline Yevhen Dykhne said.
According to the airline, in the total current UIA passenger traffic, the percentage of foreigners transported is about 60%.