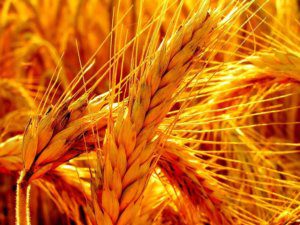 Exports of Ukrainian agricultural products in January-August 2018 grew by $65.6 million year-over-year, reaching $11.5 billion or 37.3% of total exports of Ukraine. According to a press release of the Agricultural Policy and Food Ministry issued on Friday, in January-August 2018 foreign trade with agricultural goods reached $15 billion. "Ukrainian agricultural export grew by $65.6 million. The growth of indicators occurred mainly thanks to such items as rapeseed, wheat, meat and poultry byproducts, eggs, nuts, butter, chocolate and other goods," the press service said, citing Deputy Agricultural Policy and Food Minister for European Integration Olha Trofimtseva.
According to her, in the top three exported Ukrainian agricultural products remain grain crops – 36.6% of total agricultural exports, vegetable oils – 25.1% and oilseeds – 9.4%. Key buyers in the regional export structure are Asian countries with a share of 43.6%, the European Union – 31.4% and Africa – 13.3%.
During this period, exports of agricultural products to Asian countries increased by $259.1 million compared to the eight months ending August 2017, to $5.04 billion.
"It is important to say that the first place among the key countries-importers of our products is India, to the markets of which Ukrainian food products were supplied in the amount of $1.3 billion. China took the second place with $698.8 million, Egypt – the third place with $ 685.5 million," Trofimtseva said, adding that the Netherlands was among the five largest importers of Ukrainian products as compared with eight months of 2017 with $671.9 million and Spain with $551.3 million.