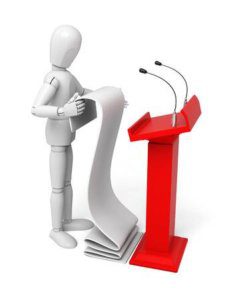 Some 72% of Ukrainians are ready to support a woman candidate in the presidential elections if the party they trust nominated her as a presidential candidate, according to a study by the Kyiv International Institute of Sociology (KIIS) conducted in October-November 2018. Only 36% of respondents expressed readiness to support a Jewish candidate, and 26% said they would vote for a dark-skinned candidate.
"Compared to 2011, when we first conducted such a survey, the support of women and Jews remained almost unchanged, while more people, from 18% to 26%, said they would support a dark-skinned candidate, KIIS said.
The study was similar to that conducted by Gallup in the United States since 1937. At the same time, the report notes that in 2015, for each of these three questions (about women, Jews and blacks), more than 90% of Americans (92%, 91% and 92%, respectively) said they were ready to vote for them.
However, previously these figures were lower in the United States. "Attitudes of Americans towards women candidates increased as a whole. Ukrainian data correspond to American data from the early 1970s," KIIS said.
Ukrainian attitudes towards candidates of Jewish nationality and blacks are significantly lower than they were in the United States for the entire observation period. In particular, in 1937 only 46% of Americans responded positively to a question about Jewish candidates, and 37% of respondents answered positively to a question about dark-skinned candidates in 1958, when it was asked in interviews.
The all-Ukrainian public opinion poll of KIIS was conducted from October 26 to November 8, 2018. Some 2,044 people living in 110 settlements throughout Ukraine were questioned in a personal interview. The margin of error of the poll does not exceed 3.3%.