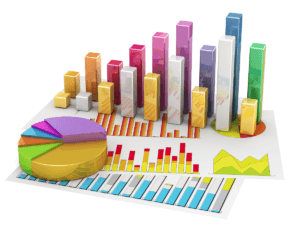 The volume of completed construction works in Ukraine in July 2018 increased by 9.7% compared to July 2017, whereas growth in June 2018 from June 2017 was 2.2%.
The report does not include data from temporarily occupied territories, namely the Autonomous Republic of Crimea and partly Donetsk and Luhansk regions, the State Statistics Service of Ukraine has said.
The volume of completed construction works in July 2018 from June 2018 decreased by 5.8% (according to seasonally adjusted data, it decreased by 3.6%), whereas there was a 12.3% increase in June 2018 from May 2018.
Residential and nonresidential construction declined in July 2018 from July 2017, while the construction of engineering facilities was on the rise. According to unadjusted data, residential construction saw a 9.1% decline, while the decline of nonresidential construction was 2.6%. The construction of engineering facilities increased by 26.2%.
The construction of residential buildings in July 2018 from June 2018 decreased by 17.3%, the construction of nonresidential buildings fell by 2.4%, engineering facilities by 2.9%.
In January-July 2018, a decrease in construction work compared to the same period of 2017 was recorded in 10 regions of Ukraine, including in Luhansk (by 45.8%, to UAH 184.1 million), Sumy (by 22%, to UAH 523.8 million), Kirovohrad (by 18%, to UAH 586.5 million) regions.
The highest increase in completed construction works in the seven months was recorded in Ivano-Frankivsk (by 33.4%, to UAH 1.5 billion) and Odesa (by 54.5%, to UAH 8.2 billion) regions.
In Kyiv, the volume of construction work in the seven months fell by 2.9%, to UAH 14 billion.