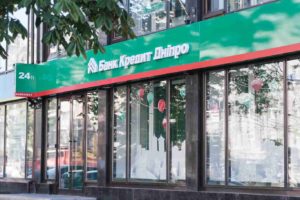 Work on a possible deal to acquire Credit Dnipro Bank by Oleksandr Yaroslavsky from Victor Pinchuk is ongoing. "Work is ongoing. It will be a good business, if you manage to buy. There is experience, you know that we probably have the most successful experience in working in the financial sector with UkrSibbank," Yaroslavsky told Interfax-Ukraine at the Ukrainian House in Davos, organized by the Pinchuk Foundation, WNISEF and Horizon Capital.
According to him, with the proper operation of the bank, the need for its constant capitalization by the shareholder will disappear.
Yaroslavsky also said that he was ready to take part in large privatization, but so far the facilities offered by the State Property Fund have a lot of problems. "Everything sounds so good, but when you know the inside situation, it doesn't look very good," the businessman said.
In particular, with the case of the United Mining and Chemical Company, he pointed out the need to deal with property issues, in the case of the Odesa Port-Side Plant, there is a debt of $250 million to the structures of Dmytro Firtash.
"Elektrotyazhmash is also an interesting enterprise, but it is unclear in what condition it is. And 85% of the market is Russia," Yaroslavsky added.