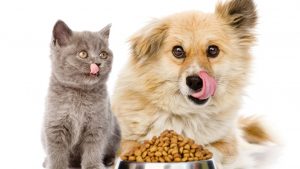 Kormotech LLC (Lviv region), a large Ukrainian manufacturer of cat and dog feed, has signed a three-year contract with the Norwegian online store Dyrekassen on the supply of a pet ration. According to a press release of Kormotech, through the Dyrekassen online store, an exclusive distributor, the company plans to sell 18 tonnes of feed by the end of 2020. It is planned to sell another 100 tonnes of products over the next two years.
Together with a new partner, Kormotech is also working to ensure that after lockdown Optimeal rations are sold in garden centers in Norway and Sweden. This is about 220 stores.
The company said that these are dry and wet rations for cats and dogs under the Optimeal brand in the super premium segment. They are made according to the Swiss fresh meat technology.
Kormotech said that Norway has become the 29th pet export country.
"We are actively working to enter export markets throughout Scandinavia. These are countries with very high quality requirements for products. We have overcome similar complexity procedures to enter the U.S. and UK markets. Kormotech is on the way to getting into the top five world manufacturers of pet feed," the company said, citing CEO of Kormotech Rostyslav Vovk.
Kormotech LLC is the leading Ukrainian producer of feed for cats and dogs. The company exports products to 29 countries, including the United States, Great Britain, Germany, France, Finland, Sweden, the Netherlands, Spain, Italy, Poland, Turkey, Iran and Chile.
The ultimate beneficiaries of Kormotech are Olena and Rostyslav Vovk.