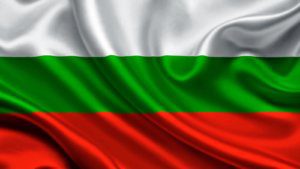 Ukrainian President Petro Poroshenko and Bulgarian Prime Minister Boyko Borisov hope that the towns of Reni in Odesa region and Varna in Bulgaria would be connected by a highway.
"We have arranged that we would step up the issues of building a highway of the transport corridor between Reni in Odesa region and Varna [in Bulgaria] across Romania. I hope that the resources of the European Union will be on our side as well. We will also attract our Romanian partners. And we will do our best to ensure that in the near future you can drive from Odesa to Varna in a few hours," Poroshenko told reporters on Saturday in Kyiv after the negotiations with the Bulgarian prime minister.
An Interfax-Ukraine correspondent reported that Poroshenko showed a map, which the Bulgarian prime minister brought, indicating the route of building the transport corridor.
"The map, which the president showed, lacks the signature of the Romanian side. The construction of this road will not be very expensive. It could be public private partnership or a joint fund of three states," the president said.