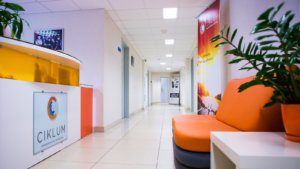 The founder of the Ciklum outsourcing company, Danish entrepreneur Torben Majgaard, has invested in Andriy Kolodiuk's AVentures Capital venture fund, which invests in innovative companies at early stages, and became a financial partner of the fund, the press service of AVentures Capital has reported.
The invested funds will be used to finance globally oriented Ukrainian start-ups and IT companies of different stages of development.
"In addition to AVentures Capital, previously Torben Majgaard joined financial partners and other funds from America and Europe, and in Ukraine for the first time. This is the indication that the Ukrainian venture ecosystem is not only competitive at the global level but also increasingly attractive to the world's entrepreneurs and investors. In addition to Torben Majgaard, AVentures Capital's financial partners are also ourselves, managing partners, as well as IT entrepreneurs of Ukraine and the United States," Managing Partner of AVentures Andriy Kolodiuk said.
The press service refused to disclose the amount of investment, but clarified that the matter concerns a seven-digit figure (in dollars).
Majgaard stated if investments in joint projects are successful, he is ready to invest even more.
AVentures Capital was founded in 2012. It invests in projects at early stages. It is focused on cooperation with global companies that have R&D in Ukraine and the countries of Central and Eastern Europe. The fund focuses on investments in IT, including such areas as software, e-commerce, cloud services, mobile technologies, IoT, etc.