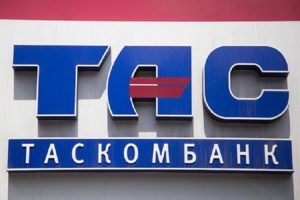 The net profit of TAScombank in January-September 2019 amounted to UAH 327.462 million, which is 19.2% more than for the same period in 2018 (UAH 274.662 million), the bank reported in its quarterly statements.
According to the report posted on the bank's website, its net profit for July-September 2019 amounted to UAH 204.185 million, which is 1.9 times more than in the third quarter of 2018.
Net interest income for the nine months increased by 28.1% compared to the corresponding period of 2018, to UAH 993.742 million.
The bank's assets increased by 2.6%, to UAH 18.170 billion, in particular loans to customers by 0.5%, to UAH 12.468 billion.
The bank's liabilities since the beginning of the year have grown by 0.8%, to UAH 15.714 billion.
The bank's net worth for this period increased by 15.8%, to UAH 2.457 billion. Charter capital remained at the level of UAH 1.153 billion.
According to the NBU, as of January 1, 2019 the main owner of TAScombank is Sergiy Tigipko (99.93066% of the shares).
TAScombank ranked 17th among 76 operating banks as of July 1, 2019 in terms of total assets (UAH 19.062 billion), according to the National Bank of Ukraine.