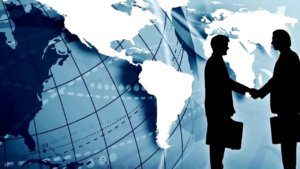 The deficit of Ukraine's foreign trade in goods in February 2018 amounted to $457 million, while in January 2018 it was $284.1 million, the State Statistics Service has said. In January-February 2018, the deficit totaled $741.1 million compared with the deficit of $491.4 million a year ago.
In January-February 2018 exports of goods amounted to $7.4 billion, imports to $8.1 billion. In comparison with January-February 2017, exports increased by 17.9%, imports by 20.3%.
In February 2018, the seasonally adjusted volumes of exports fell by 3.6% and imports by 6.6%. The seasonally adjusted deficit of foreign trade in February 2018 was $356.4 million. In January 2018, the deficit was $517.4 million.
As a result, the ratio of coverage of imports by exports was 0.91 (in January-February 2017 some 0.93).
The statistics service said foreign trade operations were conducted with partners from 201 countries.