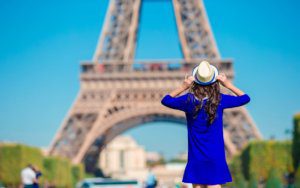 European Travel Insurance (ERV, Kyiv) in January-September 2018 increased the number of insured tourists by 32.5% compared to the same period in 2017, to 903,000 tourists.
According to the website of the insurer, the total amount of premiums collected during this period in 2018 increased by almost 41% compared to the same period in 2017 and amounted to UAH 169 million, while in the nine months of 2017 the company collected premiums in the amount of UAH 119 million.
The number of insurance events with tourists rose by 34% compared with 2017. In just nine months of 2018, the company registered 11,886 insurance claims. Of these, 85 cases occurred in Ukraine, for a total of UAH 66.258 million, while in 2017 for UAH 45.6 million.
More than half of claims about insurance events came to the company from Turkey and Egypt (61%). Statements about insurance events with tourists in Ukraine came mainly from Ivano-Frankivsk region, from Odesa, Mykolaiv, and Kherson.
The company retained the name European Travel Insurance and remained part of ETIG International Travel Insurance Group. The board and the whole team remained to work. The company continues cooperation with the assisting company of ERGO Group, Euro-Center Holding.
ERV Ukraine is still a specialized travel insurance company in Ukraine. The company hopes that in 2018, for the first time in 12 years of its work in the insurance market of Ukraine, it will insure more than one million tourists.