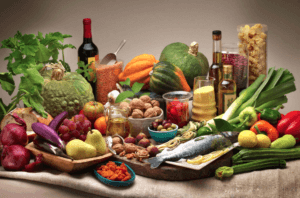 The devaluation of the Turkish lira in the near future will not lead to sharp price fluctuations in export and import transactions between Ukraine and Turkey, but there are fears of a decrease in the revenues of Ukrainian exporters that supply goods to the Turkish market, the Ukrsadprom association has reported. "The main export goods for each country are largely tied to a stable foreign currency and depend more on the situation on the global market rather than on changes in the domestic market. Therefore, in the short term, at least until the end of this year, it's not worth expecting sharp price fluctuations in export and import operations with Turkey," the association's press service told Interfax-Ukraine.
At the same time, according to Ukrsadprom experts, there are some concerns about the possible transition of Turkey in payments on foreign economic transactions with its main partners, including Ukraine, from the U.S. dollar to the national currency.
"We are currently considering the possibility of Turkey's transition to settlements in foreign economic transactions with its main partners … This could cause inconvenience both in the settlement mechanism itself, and in setting prices and the appropriate exchange rate, because, according to most expectations, the Turkish lira will continue depreciating. As a consequence, there is a possibility of lower revenues for Ukrainian exporters," Ukrsadprom indicates. However, in addition, there are grounds for a certain reduction in import prices for Ukraine when making purchases in Turkey, the association noted.
Ukrsadprom said Turkey is one of the largest importers of domestic agro-food products. For the first six months of this year, Ukraine exported agricultural products to Turkey for $458 million.