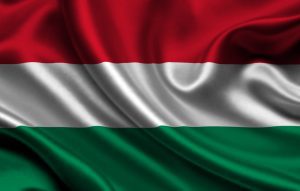 Ukraine and Hungary will soon hold a business forum of Ukrainian and Hungarian companies, Ukrainian Foreign Minister Dmytro Kuleba said.
"We also agreed to structure our interaction on cooperation programs that Hungary is implementing in Zakarpattia region. You know that both Péter [Szijjártó] and I pay great attention to the development of trade, therefore we also agreed to immediately hold a business forum of Ukrainian and Hungarian companies under the auspices of our two ministries," Kuleba at a joint press briefing with Hungarian Minister of Foreign Affairs and Trade Péter Szijjártó in Uzhgorod on Wednesday.
The Ukrainian minister said that both countries are striving for the growth of trade, interpersonal contacts, infrastructure projects, political contacts.
"We, as you know, have a very intensive and rich dialogue with my Hungarian colleague, the goal of which is to ensure rich, dynamic and effective interaction between Ukraine and Hungary. It will not be an exaggeration to say that we have already achieved a lot in this area: we renewed trust in our dialogue, we held a meaningful meeting of the bilateral Ukrainian-Hungarian economic commission, we started to move towards the implementation of a number of common infrastructure and trade projects," Kuleba said.
However, Hungarian Minister of Foreign Affairs and Trade said that Hungary is ready to "steer bilateral relations in the right direction" and named a number of projects that Budapest is ready to implement.
"I noted to my colleague that we are ready to co-finance the reconstruction of Berehove hospital. We are ready for the reconstruction of the bridge that crosses the Tisza River, which passes near the Chop-Zahony checkpoint. We are ready to take part in the construction of a bypass road in Berehovo and its construction to the border. We are ready to open a border checkpoint. We are ready to finish the M3 highway to the Ukrainian border by 2021," Szijjártó said.
He said that Hungary will continue to help Ukraine and noted that over six years his country has already invested HUF 90 billion in the development of Zakarpattia.
"We recognize the territorial integrity of Ukraine, we support gas supplies that go to Ukraine, we provide transit through Hungary for Ukrainian citizens who travel to Europe. And in the OSCE mission, which operates in eastern Ukraine, one of the largest groups is Hungarian specialists," the head of the Foreign Ministry said.