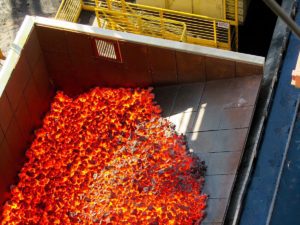 Ukrainian coking plants reduced production of metallurgical coke with 6% moisture content 3.3% year-on-year in H1, 2019, to 5.189 million tonnes.
The Ukrkoks association of coke enterprises told Interfax-Ukraine that 769,000 tonnes of coke was produced in June and 917,000 tonnes in May.
Ukrkoks Director General Anatoliy Starovoit said coke production had fallen in recent months due to lower supplies of coking coal from Russia.
"There wasn't enough coal. Most of all this affected Dniprokoks, a division of Dniprovsky Metallurgical Plant, formerly Evraz-DMZ and now part of Oleksandr Yaroslavsky's DCH Group. The plant used to be owned by Russians and it got all its coke from Russia. Now it has changed ownership and the Russian government's recent decisions to limit coal shipments to Ukraine have affected this enterprise above all, and to some extent Zaporizhkoks," Starovoit said.
Also, some steel plants have stopped capacity for maintenance and repairs, so demand for coke has fallen.
According to Ukrkoks, coking coal imports from Russia fell year-on-year in H1 2019, to 2.9 million tonnes.
"Since the beginning of the year, coal shipments from the United States have increased only slightly, by 100,000 tonnes, while coal production at Ukrainian mines is practically unchanged compared with the same period of last year," Starovoit said.