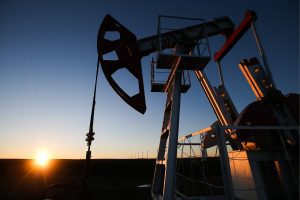 Enwell Energy plc (formerly Regal Petroleum) with assets in Ukraine in the second quarter of 2020 increased its average daily production of hydrocarbons at the Mekhediviska-Golotvshinska (MEX-GOL), Svyrydivske (SV) and Vasyschevskoye (VAS) gas and condensate fields by 12.5%, or 510 barrels of oil equivalent (boepd) compared to the second quarter of 2019, to 4,580 boepd.
According to Enwell's report on the London Stock Exchange, in particular, the average daily production of hydrocarbons in April-June of this year on MEX-GOL and SV amounted to 3,980 boepd (27.8% more from Q2, 2019), VAS some 600 boepd (37.1% less from Q2, 2019).
"Overall production volumes in Q2, 2020 increased by approximately 12.5% compared with Q2, 2019, having received a significant boost in May 2020, when the SV-54 well in the SV field commenced production testing. However, a decline in production rates from the VAS-10 well in the later part of 2019 impacted overall production at the VAS field in 2020. As a consequence, during Q1, 2020, compression equipment was installed to stabilize production from the VAS-10 well, with a longer term plan to undertake a workover of the well to access an alternative reservoir horizon," the report says.
The total natural gas production on the three fields in April-June 2020 reached 586,160 cubic meters per day (up by 12.5%), condensate some 683 barrels per day (10.9% more), liquefied natural gas (LPG) some 304 barrels per day (19.4% more).
"Preparations continue for the spudding of the SV-25 well in Q3, 2020, and planning is also underway for a further well or sidetracking of an existing well in the SV field. At the VAS field, planning is continuing for a new well to explore the Vvdenska (VED) prospect within the VAS license area," according to the document.