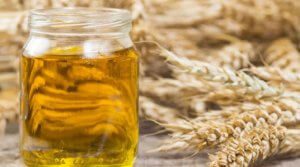 Exports of Ukrainian agrarian products to European countries in January-February 2018 increased by 28.1%, or by $224.7 million, and amounted to $1.025 billion compared to the same period of 2017, the Ministry of Agrarian Policy and Food reported referring to the deputy minister for European integration, Olha Trofimtseva. "Thus, at the moment, the EU accounts for 36.5% of our agricultural exports," she said.
On the whole, the foreign trade in agricultural products in the first two months of 2018 amounted to $3.7 billion, of which $2.8 billion fall for the export of Ukrainian agrarian and food products.
"In the first two months of this year, Ukrainian agrarian exports increased by $102.1 million compared to the corresponding period of 2017 and reached $2.8 billion. Our traditional export leaders are cereals with a 35.3% share, vegetable oil with 24.1% and oilseeds with 12%," the deputy minister added. During this period, export of Ukrainian poultry meat grew by $29 million, eggs by $11.4 million, butter by $20 million, chocolate by $7.5 million, grape wines by $6.1 million, she said.
According to Trofimtseva, in January-February 2018, the largest importer of Ukrainian agrarian and food products was India, which imported Ukrainian products worth $335.9 million. The top five trade partners included Spain with $201.1 million worth of imported Ukrainian products, the Netherlands with $199.3 million, Egypt with $189.6 million and Italy with $185.6 million.
AGRARIAN, AGRI EXPORT, EU, IMPORT, INDIA