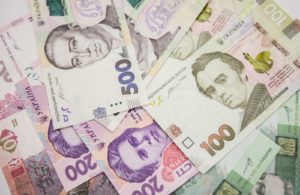 The deficit of the national budget of Ukraine in January-March 2019 amounted to UAH 26.166 billion, in particular the general fund deficit was UAH 39.272 billion with the target being UAH 43.54 billion, according to data released by the State Treasury Service.
According to the agency, government borrowing for the three months of 2019 amounted to UAH 115.3 billion, while debt repayment almost UAH 94.3 billion.
Earlier, the Ministry of Finance reported that the national budget deficit for this period was financed mainly by public borrowing.
Privatization brought almost UAH 184 million with the expected figures for this period exceeding UAH 6 billion.
In general, the national budget for this period received UAH 210.6 billion in revenues, with general fund income being UAH 178.2 billion and the target standing at UAH 194.15 billion.
National budget expenditures in January-March this year were at the level of UAH 237.4 billion, including UAH 218.2 billion in the general fund, with the plan being UAH 239.3 billion.
According to the treasury, local budgets during this period posted a surplus of UAH 17.2 billion, and the surplus of the general fund was UAH 19.4 billion.