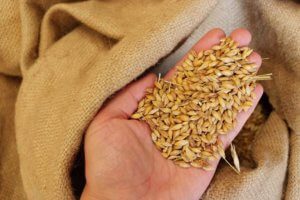 Exports of grain crops in the 2017/2018 marketing year (July 2017 through June 2018) totaled 39.4 million tonnes and amounted to $6.4 billion, according to the State Fiscal Service of Ukraine. The largest buyers of Ukrainian grain in this period were Egypt ($ 724 million, with a share of 11.4%), China ($594 million, 9.3%), Spain ($459 million, 7.2%), Indonesia ($375 million, 5.9%) and the Netherlands ($348 million, 5.5%).
In particular, Ukraine exported 17.8 million tonnes of maize worth $2.86 billion (China's share was 16.4%, Egypt accounted for 13.6%, and the Netherlands for 12.2%). Exports of wheat totaled 17.2 million tonnes worth $2.83 billion (Indonesia with 13.3%, Egypt with 11.8%, and Bangladesh with8.7%); while exports of barley stood at 4.3 million tonnes worth $0.64 billion (Saudi Arabia with 41.2%, China with 19.3%, and Libya with 6.6%).
As noted, 99% of all grain was shipped by sea (39 million tonnes). The ports of Chornomorsk (formerly Illichivsk) accounted for 22% of all grain shipments by sea, the port of Odesa accounted for 19%, Yuzhny for 19%, and Mykolaiv for 18%. At the same time, 306,000 tonnes (0.8%) was exported by rail and almost 80,000 tonnes (0.2%) by road.
Ukraine in the 2016/2017 marketing year exported 43.8 million tonnes of grain, the Ukrainian Ministry of Agrarian Policy and Food earlier reported.