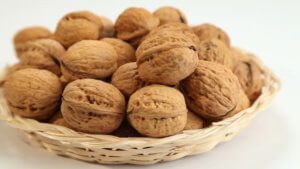 HarvEast intends to increase the irrigated area by 500-800 hectares next year and plant walnuts on an area of about 30-40 hectares.
"We will continue to invest in irrigation, we are pleased with the results on the 1,100 hectares that are now under irrigation. Next year we will add 500 or 800 hectares. In addition, we continue to develop walnut growing: this year we've planted 30 hectares, we have a total of 90 hectares, and we plan to plant 30-40 hectares annually," HarvEast Director General Dmytro Skorniakov told Interfax-Ukraine.
According to him, the company does not set a goal to increase its land bank, but if there is an interesting offer, it is possible.
"In general, this year it is probably the worst year in the last 20-30 years in southern Ukraine. For us, respectively, it is the worst year in the entire history of the company in terms of harvest. We have already harvested the whole crop, but there are no final data yet," he said.
HarvEast is an agricultural holding, whose core business is plant growing (growing wheat, sunflower, barley, etc.) and dairy farming. It cultivates about 97,000 hectares of land.