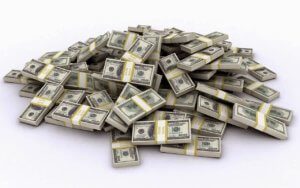 Ukraine's Economic Development and Trade Ministry attracted $953.2 million of international technical assistance, which is 50% more than in 2017.
"These funds will be spent on the implementation of 264 new projects that are included in the medium-term Government Action Plan," the ministry's press service reported on its Facebook page on Thursday evening.
The press service also said that the ministry was able to attract $675 million from organizations of the UN system for the period 2018-2022.
"These funds will be used to implement projects in the areas of sustainable economic development, environment and employment, to ensure equal access to quality and inclusive services and social protection, and other things," the ministry said.
In addition, for the years 2019-2024, the European Union has provided financial assistance to Ukraine in the amount of EUR 272.5 million. Of these, EUR 104 million will be sent to support energy efficiency, EUR 55,500 – to support public financial management for Ukraine, EUR 37 million – to increase the capacity of public authorities of Ukraine to implement the Ukraine-EU Association Agreement and the Deep and Comprehensive Free Trade Area (DCFTA) Agreement, EUR 58 million – to increase the effectiveness of reforms in the field of vocational education in Ukraine.
The U.S. government has provided Ukraine with $78 million in additional technical assistance.
"The countries and organizations that provide the most assistance to Ukraine are: the EU, the United States, Germany, Norway, UNOPS [United Nations Office for Project Services], the European Bank for Reconstruction and Development (EBRD), the European Investment Bank (EIB), UN and others," the Economic Development and Trade Ministry said.