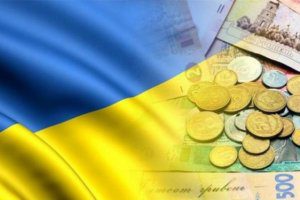 The growth of real GDP of Ukraine in the first quarter of 2018 in annual terms (quarter-over-quarter) was 2.3%, according to the assessments of the National Bank of Ukraine (NBU). The growth was thanks to the further increase in population income and retaining the favorable situation on foreign markets.
"An additional factor was the reduction in the comparison base of last year under the influence of the trade blockade of uncontrolled areas last year, the full effect from which is expected from the second quarter," the central bank said in its inflation report released on Friday night.
At the same time, the NBU points out that the worsening of weather conditions at the end of February and in March somewhat inhibited the revival of economic activity, particularly in transport and construction.
According to the central bank, domestic demand remained the main factor of economic growth. Private consumption supported further increases in salaries and social standards, including an increase in pensions at the end of last year and a minimum wage from the beginning of 2018, as well as improving consumer expectations of households.
"The acceleration in the growth of production of machine-building products, in particular automobile and railway, was the indicator of the further growth," the NBU said.
The central bank said that in January-February 2018, exports continued to grow, mainly thanks to the increase in the supply of some food products, wood and products made from it, as well as ferrous metals. At the same time, consumer imports were growing at a rapid pace, contributing to the change in GDP.